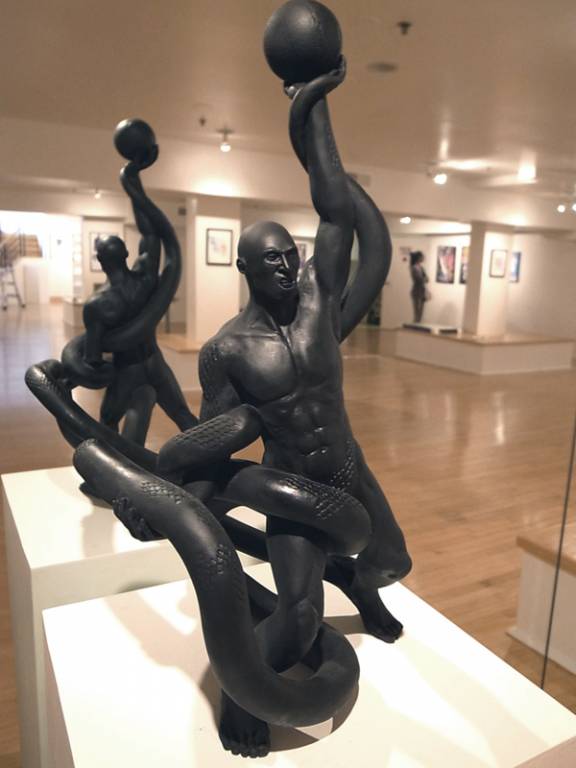 Well… it's not Michelangelo's David.
And I feel safe saying in a few years when they put a statue of Kobe Bryant outside Staples Center in Los Angeles, it will not look like this.
This is from the Basketball Art Exhibition in Taipei, Taiwan. It's a statue of naked Kobe apparently trying to shoot a lay-up/floater while battling and being fouled by a black mamba snake. For the record, the snake is biting Kobe in the Achilles, which is one of his recent injuries.
I'm no art critic, but I know what I like and… let's never speak of this again. I'll stick with the garden sculptures at the Huntington.