Jason Kidd is the new head coach of the Bucks, after a move to gain more control in the Nets front office didn't work out as expected.
The whole process went down about as unprofessionally as possible, with Milwaukee still having Larry Drew in place as head coach up until the very moment that the Kidd deal became official.
The team's ownership regrets how things played out, and Kidd released a statement through the Bucks' Twitter account claiming to be ready to move on in a positive direction.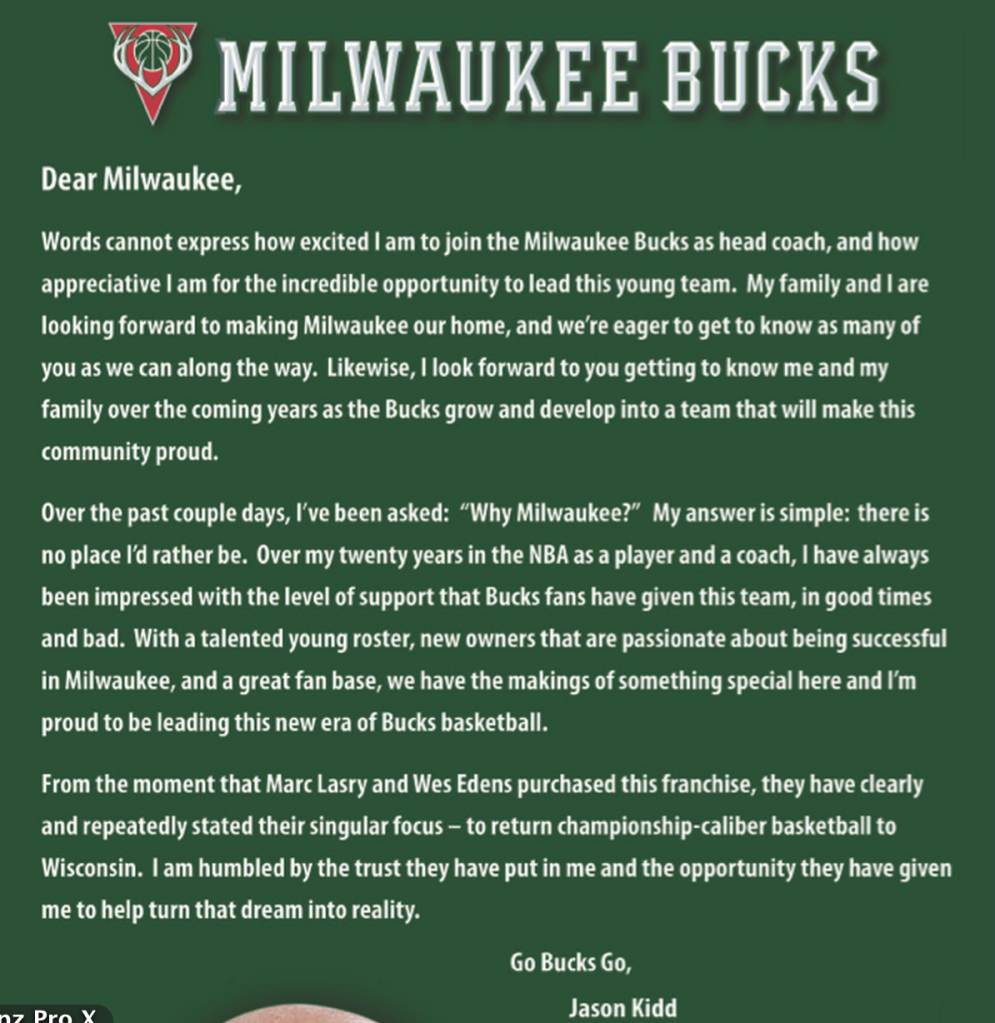 This statement seems about as believable as the things Kidd said at his introductory press conference.
As long as the wins come under Kidd's watch, the team and its fans won't care about any of this. But it's not a great way for a new ownership group to begin its NBA business, and Kidd's been so disingenuous throughout it all that it makes the Bucks difficult to root for under the circumstances.