Free agency in the NBA comes up fast — the Finals end, it's less than two weeks until the draft and then in less than a week free agency opens. It's head spinning.
And it's hard to keep track of who is out there as a free agent — so we at PBT are here to help.
Here is my list of the top 50 free agents on the market. Some of them — that guy at the top of the list or that guy in Dallas just a few spots below him — are not really going to test the open market, but they are free agents and on the list. Comb through it and see who your team should sign… then go look at the salary cap numbers and see if you can make it work.
1. LeBron James (used early termination option). Simply the single best player on the planet and whatever team is on is an instant contender. It has never been likely that he would leave Miami unless Wade and Bosh made a power grab, they didn't (opting out as well) and now those three are just figuring out the numbers so Pat Riley has room to maneuver. LeBron is not taking meetings with other teams. That said, there is nobody like him in the game today and he is a free agent, so he has to top the list.
2. Carmelo Anthony (used early termination option). This is the one guy in our top four who is actually available. He can be had. Anthony can flat-out get buckets and with that he improves your team instantly. No, he doesn't defend well. Yes, when he's on offense the ball sticks sometimes. But the man is a versatile scorer — shoots the three, puts the ball on the floor and drives, draws fouls, hits contested looks, and rebounds. If you put him on a team with a good defensive center and a point guard who can keep him from dominating the ball, he can take you to the top.
3. Chris Bosh (used early termination option). His skill set is often undersold by people who don't get the game or what Miami asked him to do. He is a shooter who can score inside and out (but prefers the jumper, and he hits the three). He plays a very high IQ game, understands spacing and system. He is one of the two or three best big men in the NBA defending the pick-and-roll. He willingly took a lesser role in Miami and is comfortable with it, which is why he's not bolting. He will take less to stay, he is personally and professionally happy in Miami.
4. Dirk Nowitzki (unrestricted free agent). Just a pure scoring machine — smart and efficient. He hits threes, can score on the block and if he gets the ball at the elbow the defender is helpless. He's getting older and his defense is slipping, but he's still a top player in the league. He's not leaving Dallas, the only question is how much he makes — last season he made $22.7 million and owner Mark Cuban said he will pay Nowitzki whatever he wants, but expect Dirk to take something closer to half last year's salary, to help the team have room to chase a free agent.
5. Eric Bledsoe (restricted free agent). He came back from knee surgery last year and reminded everyone that he is incredibly athletic and can lift a team. He can score in transition, attacks the rim, looks like a top offensive weapon and is a dogged defender. Teams might be right to be concerned about his health. Suns GM Ryan McDonough has said they will match any offer — and remember he traded for Bledsoe, he's not letting him go. If Bledsoe doesn't get the max he will not be far off it.
6. Kyle Lowry (unrestricted free agent). An aggressive, attacking, driving player (and forceful defender), and after his agent laid it on the line for him Lowry's off-the-court demeanor and issues improved last season. He is the best pure point guard in the class and a team can actually get him. That means a guy long underpaid in this league is about to get his due. The Raptors want to keep him but it's going to come down to price, Lowry will have many suitors (and there are plenty of Heat rumors, depending on how much money they have).
7. Greg Monroe (restricted free agent). Potential future All-Star big man who has a versatile offensive game — he can score and make good decisions from the elbow, he finishes well from the post and runs the floor well. Stan Van Gundy would love to see how Monroe and Andre Drummond would grow together but Joe Dumars also left Josh Smith and his massive contract in the way. Monroe has been good not great so far in his career but he has some real fans around front offices that think the problems were how the Pistons used him, not Monroe himself. Don't be shocked if he gets a max offer that the Pistons cannot match.
8. Chandler Parsons (restricted free agent). Incredibly athletic wing player who can hit the three and finish strong at the rim. He gets offensive spacing, his defense is a work in process but improving. The Rockets do not want to let him go, which is why they didn't pick up his option (he could have played for them for less than $1 million but then been an unrestricted free agent next summer). He's restricted and the Rockets will not turn their attention to him until after they go big game hunting, another team may step in with a big offer but the Rockets are very likely to match.
9. Lance Stephenson (unrestricted free agent). He is in alternating moments both brilliant and a nightmare. He can create shots for himself and others, he attacks on offense and can finish through contact. Very versatile defender. Then there's the guy either blowing in LeBron's ear or taking plays (and games) off, his aggressive style can become wild and reckless. How much are teams willing to bet on his maturity — how much are Larry Bird and the Pacers wiling to bet? Will another team that strikes out on their first big free agent targets go big with Stephenson as the fallback? One of the most interesting free agent scenarios to watch.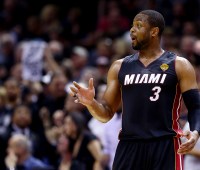 10. Dwyane Wade (used early termination option). For a stretch, he can still be Dwyane Wade — he will destroy you in space, can attack the rim and handle contact, he plays a smart game and he understands what the Heat will do on offense. Of the "big three" he is the least likely to leave Miami and Pat Riley made it clear one way or another they would take care of the face of the franchise.
11. Gordon Hayward (restricted free agent). A guy with a number of fans in front offices around the league for his well rounded game — the Suns reportedly may offer the max, but the Jazz would match. He is a good scorer (16 points a game) inside and out, creates shots, good defender, and is fairly efficient. He's good at a lot of things, great at none of them. How much will another team offer him to be a guy who can fit in as a second/third option, how much will the Jazz match?
12. Luol Deng (unrestricted free agent). Really strong defender who is an underrated offensive weapon (as a third scoring option he will get you points as the roll man or cutting off the ball). I think being on a Bulls team without Derrick Rose then being buried with the Cavaliers may help a team get him at a good price. Could be a good grab for an established team (Miami, Houston, Dallas) or a team on the rise.
13. Marcin Gortat (unrestricted free agent). Very complete, well rounded game, capable of playing power ball inside, he has a steady midrange jumper. Good defender but not always timely with the help. Just solid. Washington sent a crew from the front office to Poland to pitch him before free agency starts, but he's the kind of guy a team with a little cap space and a need up front could use. (Miami?)
14. Pau Gasol (unrestricted free agent). He's getting a little older but it looked worse than it really was thanks to Mike D'Antoni's system. He's still a very polished scorer, either from the low post or the elbow, has a midrange shot, has good court vision and is a very good passing big man, plus he defends better than he gets credit for. Look for a good team to pick him up (he wants to contend) and look for him when used right to have a bounce-back season. Then Lakers fans ask, "Why didn't he play like that for us?" D'Antoni.
15. Channing Frye (exercised player option). He is a classic stretch four — 55.5 percent of his shots were three pointers last season and he hit 37 percent of them, which is actually below his career average). Teams tend to do better when he is on the court. He opted out looking for a longer-term deal in Phoenix but teams looking at bigger name fours who strike out could come calling.
16. Isaiah Thomas (restricted free agent). Fans in Sacramento love the guy and with good reason — he is small but lightning quick, gets to the rim, and last season he averaged 20 points a game with a very efficient .574 true shooting percentage. He's a score first point guard. His big issue is defense, not for lack of effort but his size has teams just shooting over the top of him. Sacramento's front office seems torn on him, will be interesting to see if another team will try to poach him with a big offer.
17. Trevor Ariza (unrestricted free agent). He is a good defender who last year shot the ball well all over the court on his way to 14.4 points a game and a .590 true shooting percentage. But this is not the first time he had a really good year in a contract year, and last time he fell off a few steps the next season. Teams should be leery. Washington has made re-signing him a priority.
18. Avery Bradley (restricted free agent). He is a fantastic defender, someone you can throw at quick point guards and slow them down. You might look at him as a "3-and-D" guy as he hit 39.5 percent from three last season, but he needs to be on a team where someone else is creating the shots and he's just knocking them down.
19. Paul Pierce (unrestricted free agent). He's not your primary scoring option anymore but he's still got this crafty ability to get off his shot and knock it down with a hand in his face, whether from three or the elbow. He'll be 37, no long term deals are coming, but he can help a contender. Likely to re-sign in Brooklyn but the Clippers among others reportedly will make a pitch.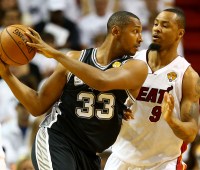 20. Boris Diaw (unrestricted free agent). As the Miami Heat can tell you, he's a very versatile player that they found hard to defend because he's both smart and unpredictable. He can shoot the three, drive the lane, and is a gifted passer. When focused as he has been in San Antonio he's good, but put him in another situation such as Charlotte and he almost ate his way out of the league. It'd be a surprise if he signs with anyone other than the Spurs.
21. Andray Blatche (unrestricted free agent). He had a bounce back year in Brooklyn and that will get some teams to come calling. He scored 11 points a game with a pedestrian true shooting percentage of .532. Not a great defender. Look at his history and there are questions, but he deserves a raise from the $1.4 million he made last year and some team will give it to him, likely the Nets to keep him.
22. Nick Young (unrestricted free agent). Swaggy P is an unrepentant gunner who never met a shot he didn't like, but will make more of them than he should. If a team is looking for a sixth-man to just come in and put up points he's a fit, ask him to do more than that and they'll regret it.
23. Shaun Livingston (unrestricted free agent). One of the best comeback stories in the NBA, he has developed into a rock-solid point guard. In Brooklyn last year Deron Williams could still make the high-end plays that Livingston can't anymore, but Livingston was steadier and smoother with the offense. May not be able to go heavy minutes with him, but a solid addition to any roster.
24. Vince Carter (unrestricted free agent). The athleticism that made him legendary only shows in flashes now (and at age 37 those flashes become more infrequent) but he is a reliable, steady scorer and a smart, veteran player. Great fit in Dallas, which wants to retain him.
25. Rodney Stuckey (unrestricted free agent). He attacks the rim aggressively, has a decent midrange game, and is basically a volume scorer (he put up 13.9 points a game last season but with a below averaged true shooting percentage of .516). If you're looking for a sixth man to bring points, toughness and energy off the bench he's a good call.
26. Darren Collison (unrestricted free agent). A solid backup point guard who played well for the Clippers last season when Chris Paul was down for a stretch. He's still quick, but picks his spots to use it. One of the better backup point guards on the market this summer and the Clippers have made keeping him a top priority.
27. Greivis Vasquez (restricted free agent). He's a quality backup point guard — he's got good size, is quicker than you think and a very adept passer. He has lateral quickness issues which really show on the defensive end. So long as you are using him as a backup he can be a quality addition to a team.
28. Josh McRoberts (unrestricted free agent). Works hard on every possession and if you don't think he's athletic you will end up in one of his poster dunks. He's good at a lot of things — passing, being tough inside and can hit some threes. He's not great at any one thing. He was key in Charlotte last season and they want him back but other teams will have interest.
29. Ray Allen (unrestricted fee agent). Still in great shape, still the consummate professional and still can knock down the corner three. But the fading athleticism has made doing things other than shooting (such as defending) difficult and he seems frustrated by that (speaking to him at the Finals I got that impression). Likely re-signs with Heat, maybe another contender, or retires.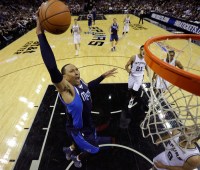 30. Shawn Marion (unrestricted free agent). The days of "the Matrix" are gone but he still is solid with the ability to hit the three, drive inside and score (or post up smaller players) and he's a decent defender. At age 36 it should be a short deal but he can help a team looking for forward depth. Dallas wants to retain him.
31. Anthony Morrow (unrestricted free agent). He shot 45.1 percent from three last season — he does that one thing very well (and not much else), but that one thing is important so he will get some nice checks coming his way.
32. Spencer Hawes (unrestricted free agent). A floor spacing big man who averaged 15.3 points a game and shot 41.6 percent from three last season. He is a good passer, can block a few shots and get you a few rebounds. Teams looking for a big to stretch out defenses could do a lot worse.
33. Chris Andersen (unrestricted free agent). He can rebound, block shots and is very mobile for a big man, but at age 36 the athleticism for his size that made him stand out (well, besides all the ink) is fading. How fast he fades determines his value. He wants more than the $1.4 million he was on the hook for last season.
34. Thabo Sefolosha (unrestricted free agent). A "3-and-D" guy who shot just 31.6 percent from three last season for OKC. He's just 30, if you think the three point shot will return he's a solid pickup, but if it has taken back off to Switzerland his usefulness is limited.
35. Glen Davis (unrestricted free agent). Big Baby salvaged himself somewhat after a disastrous end in Orlando by being the best Clipper big man off the bench come the playoffs (which meant he just had to be better than Ryan Hollins, Davis is still that). He's an okay scorer, rebounder and defender, but can go through long unfocused stretches. After series of injuries not going to get a long term deal.
36. Danny Granger (unrestricted free agent). Like Big Baby had a bit of a resurgence with the Clippers last season but Doc Rivers leaned on him less come the playoffs. Not near the All-Star pre-knee surgeries guy, he can still be a solid part of the rotation on the wing.
37. Marvin Williams (unrestricted free agent). A guy with all the physical tools and a very laid-back, unaggressive, uninspired game. He can be part of a team's rotation but they can't lean on him for much.
38. Patty Mills (unrestricted free agent). He's very quick and can get to the rim and get you points. He's aggressive by nature, loves every shot he sees, but also is an adept passer. He's played really well in the Spurs system this season, buyer beware if you try to put him in another one. Spurs want to keep him.
39. Jodie Meeks (unrestricted free agent). He's a shooter but he does it efficiently — 74.2 percent of his shots were three pointers (hitting 40.1 percent) or at the rim. Had a .601 true shooting percentage last season. He was asked to score in Mike D'Antoni's wide open system, how he fits in others is the question.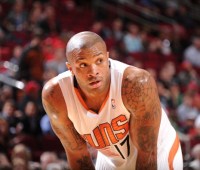 40. P.J. Tucker (unrestricted free agent). He was a tough, gritty, enforcer of a defensive player who shot 38.7 percent from three last season to provide a little value at the other end. Whether he can do that for a team other than the Suns remains to be seen.
41. Evan Turner (restricted free agent). His stock plummeted after how he played in Indiana — he put up raw numbers in Philly where he was asked to shoot but when forced to blend into the Pacers team concept he could not. What team is going to look to bring him in now?
42. Mario Chalmers (unrestricted free agent). He can hit the three, play a little defense and turn the ball over more than he should. Is used to teammates yelling at him. He's not a bad point guard but Miami would love to upgrade the spot.
43. Xavier Henry (unrestricted free agent). He found a rhythm and a way to use his athleticism in Mike D'Antoni's offense but there are questions about what he brings to something more structured. Needs to land on an up-tempo team.
44. Jerryd Bayless (unrestricted free agent). Another solid backup point guard out there on the market — he's quick, can get inside and is a threat from three, knows how to run a team. Will have the occasional big numbers night. Makes a nice sixth man.
45. Ramon Sessions (unrestricted free agent). Add him to the list of quality reserve point guards out there. He can get to the rim and score, does know how to set up teammates and is solid at running the team. Seems like he's been around forever but he's just 28.
46. Steve Blake (unrestricted free agent). He worked hard to become decent at running Mike D'Antoni's offense, got traded to Golden State and was a mess. He can shoot the three, can play off or with the ball, but needs a defined (and somewhat limited) role.
47. C.J. Miles (unrestricted free agent). He's a good shooter (39.3 percent from three last season) and that's a good reason to keep him in the rotation, coming off the bench to knock down shots. Not going to get much beyond that.
48. Mike Miller (unrestricted free agent). He was actually healthy last season and helped the Memphis Grizzlies space the floor, plus he plays a smart game and can make some good reads on defense. That said there is a long injury history so it's a buyer beware signing.
49. Jordan Hill (unrestricted free agent). A pure hustle guy, his numbers indicated he should have played more for the Lakers but they had frustrations with him off the court that bled over. Can be a solid rotation big that the fans will love because he works hard every play.
50. Caron Butler (unrestricted free agent). He knocked down 44.1 percent of his threes in Oklahoma City, which got him minutes in front of the fading Sefolosha. He's liked in the locker room, good in the community and brings a decent all-around offensive game but no defense to the table.
Guys who just miss the cut: Mike Scott, DeJuan Blair, Jordan Crawford, Greg Oden, Devin Harris, Elton Brand, Chris Kaman, Trevor Booker, E'Twaun Moore, Greg Stiemsma, Hedo Turkoglu, Jan Vesely, Jason Collins, Matt Bonner, Rashard Lewis, Rasual Butler, Udonis Haslem.