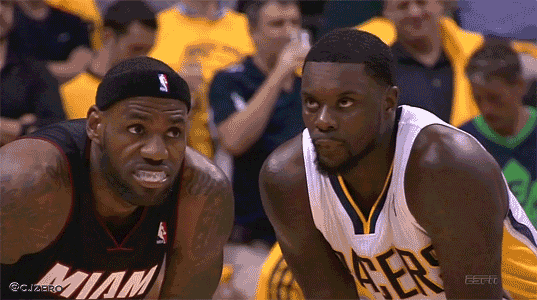 Over the years we've seen so many ways a player tries to get in the head of his opponent, from the traditional trash talk to untying a guy's shoes at the free throw line.
But I've never seen that.
Lance Stephenson has been trying to get in LeBron James' head all series (with less than ideal results) and in Game 5 ESPN's cameras caught him blowing in LeBron James' ear.
LeBron has the only appropriate reaction.
Hat tip to @CJZero for the GIF.