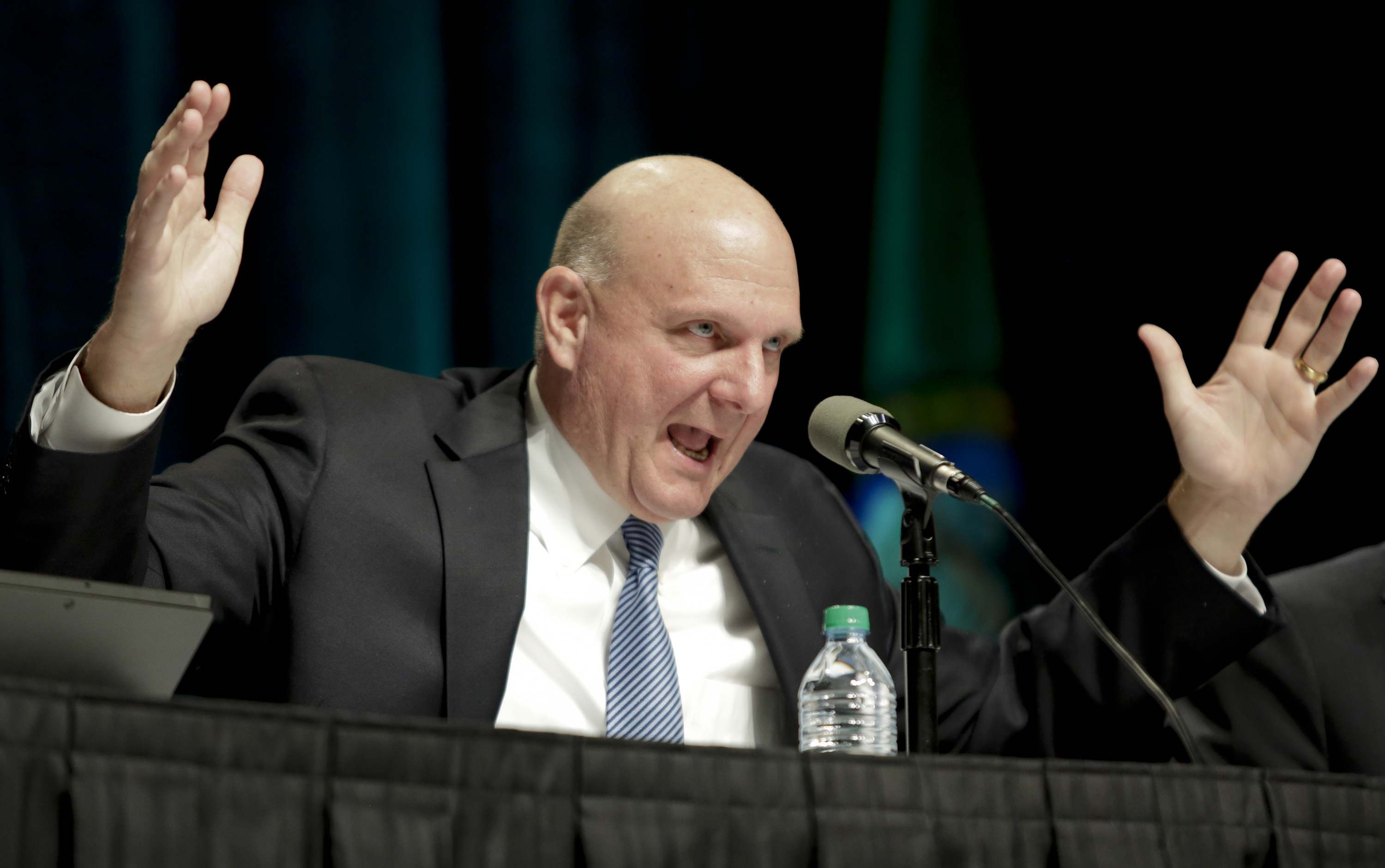 Reports emerged on Friday that had Donald Sterling agreeing to allow his wife Shelly to oversee a forced sale of the Clippers, and even though the NBA will have plenty to say about any such agreement or eventual sale before something takes place, it appears as though Shelly is beginning the process.
From TMZ:
Shelly Sterling will meet with former Microsoft CEO Steve Ballmer Sunday afternoon … and the subject of the meeting is selling the Clippers … TMZ Sports has learned.

The meeting will take place at Shelly's Malibu mansion.  TMZ Sports broke the story … Donald Sterling has surrendered control of the team to Shelly.

We're told Shelly sees the handwriting on the wall — the NBA wants the team sold — but she wants to do it on her terms.  She and her lawyer, Pierce O'Donnell,  have been secretly meeting with NBA Commissioner Adam Silver to see if they can reach an agreement whereby Shelly has the right to voluntarily sell the team.
Ballmer was part of the group that was trying to buy the Kings and relocate them to Seattle, before Vivek Ranadive came through with an offer to purchase the team and keep them in Sacramento, which was the league's preference.
Ramona Shelburne of ESPN.com confirmed the report of the meeting, and also pointed out Ballmer's recent comments in the Wall Street Journal, where he said if he ever was interested in purchasing the Clippers, he would not attempt to move the franchise.
"If I get interested in the Clippers, it would be for Los Angeles," Ballmer said. "I don't work anymore, so I have more geographic flexibility than I did a year, year-and-a half ago. Moving them anywhere else would be value destructive."
Despite the Sterlings' desire to maintain control over this process, it's unclear if the league will allow it.
Immediately following Friday's reports that Shelly would be negotiating a sale of the team, the NBA responded with a release saying it would be continuing on its course to terminate the current ownership interests in the Clippers, which essentially meant that in the league's eyes, nothing had changed.
Whenever the Clippers do become available for sale somewhat officially, Ballmer may be invited to the bidding party, but so will a whole host of other groups that the NBA will have to choose from.
All that's certain at the moment is that the league wants the Sterlings ousted as quickly as possible. If Shelly is the one best-equipped to make that happen, the NBA may in fact allow her to negotiate the sale of the team on her family's terms. But it's far from the priority at this stage of the proceedings.