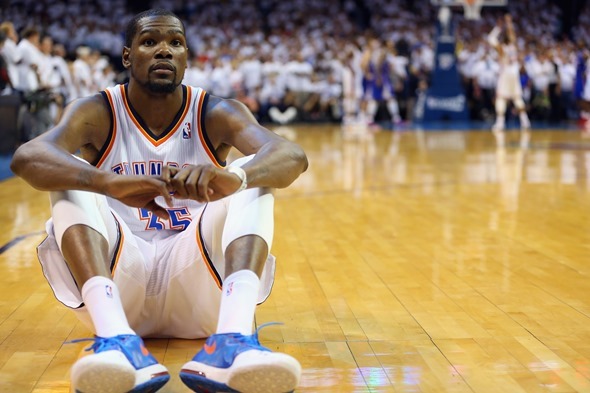 (Ronald Martinez/Getty Images)
Russell Westbrook – after haphazardly sprinting behind the 3-point arc and forcing a shot, because Russ is going to Russ – drew a foul that sent him to the line for three free throws with the Thunder down two with 6.4 seconds left in Game 5.
Durant, literally, couldn't stand to watch.
Westbrook made all three, and Oklahoma City hung on to beat the Clippers – with Durant back on his feet and defending during the final possession.