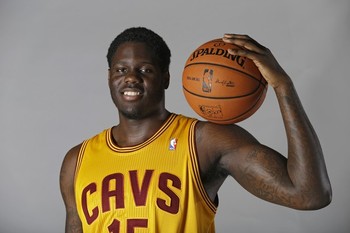 Anytime you hear about a player selected number one overall in the draft needing surgery following his first season in the league, it's normally cause for concern, especially for fans of that particular franchise.
But the one recently undergone by the Cavaliers' Anthony Bennett was elective, and was done for a reason more interesting than usual.
From the Associated Press:
Cleveland Cavaliers forward Anthony Bennett had his tonsils and adenoids removed to help improve a sleep condition.

Bennett, the No. 1 overall pick in last year's draft, underwent successful tonsillectomy and adenoidectomy procedures at the Cleveland Clinic on Tuesday, the team said. Bennett had a disappointing rookie season with the Cavs, averaging just 4.2 points and 3.0 rebounds in 52 games.

He got off to a slow start after missing most of last summer as he recovered from shoulder surgery. He began the season out of shape and then it was revealed Bennett suffers from sleep apnea and asthma.
The surgery wasn't required, but it seems like a smart decision given all that's at stake.
Players are on insane schedules that make sleeping, even when they have the time to do so, an extraordinary challenge. The topic was covered in detail at the 2014 MIT Sloan Sports Analytics Conference, where the data shows that sleep (or a lack thereof) has a real impact on performance.
Bennett is expected to make a full recovery in time to play for the Cavaliers at Summer League in Las Vegas, which begins July 11.