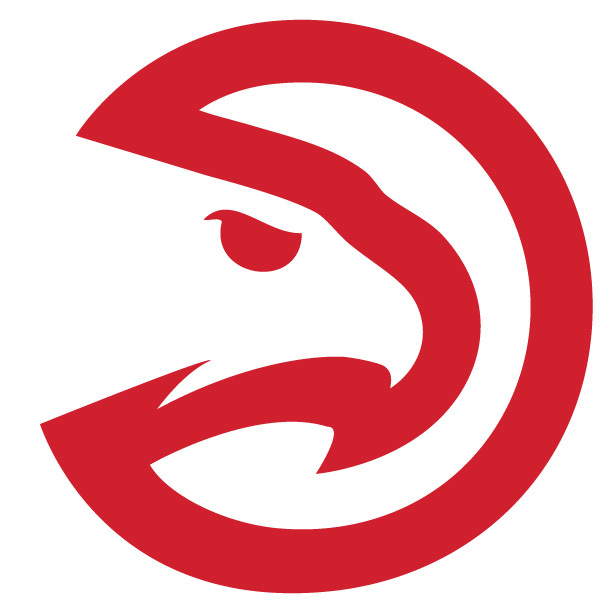 If this doesn't lift them past the Pacers in game 6, nothing will.
The Atlanta Hawks have updated and brought back their 1980's "Pac-Man" logo (so named because it looks like the iconic Pac-Man character eating a dot). Everyone going to the huge Game 6 Thursday night — the chance for the Hawks to eliminate the Pacers in front of the ATL fans — will be given a shirt with the logo.
Next season, this will return as the alternate Hawks logo. This is the same logo you see on the (short) shorts of Dominique Wilkins and Spud Webb back when they were fixtures at the dunk contest.
My thoughts on this? "That's totally awesome, dude." Or something else very '80s.