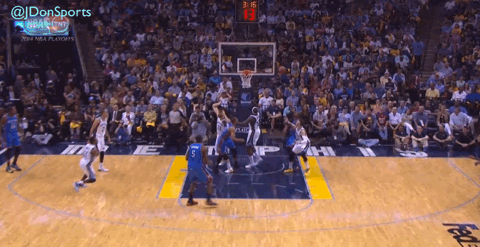 When Kendrick Perkins takes you out of a play, he takes out out of the play.
Kendrick Perkins and Mike Miller both went a loose ball, but Perkins was able to tap it to Thabo Sefalosha. Then to make sure Miller didn't get back in the play, he sat on him. Not in an accidental way, either, he used Miller as a chair.
No foul was called.
Thanks to @jdonsports for the gif.