In four NCAA Tournament games, Tennessee's Jarnell Stokes averaged 18.0 points and 12.8 rebounds per game.
So, he's going to strike while the iron is hot.
Gary Parrish of CBSSports.com:
Tennessee junior Jarnell Stokes has scheduled a press conference on campus for Friday afternoon, at which point he's planning to announce that he'll enter the 2014 NBA Draft, multiple sources told CBSSports.com on Thursday night.
Stokes' breakout NCAA tournament doesn't seem like an aberration. It seems like the continued ascent of a player who has improved each season with the Volunteers.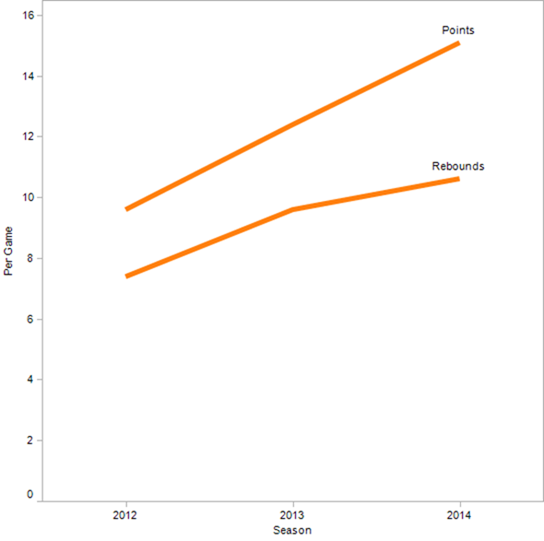 Stokes, who averaged 15.1 points and 10.6 rebounds this season, is powerful. But at 6-foot-8 and 260 pounds, he's also undersized for an NBA power forward. Had he stayed in college for another season, he'd get a reputation for bullying smaller college players – if he hasn't already.
In 2012, Stokes graduated high school early, enrolled at Tennessee and began playing immediately. So, he's still just 20 and will remain so until next January. That should work in his favor with NBA decision-makers.
All things considered, Stokes has a pretty wide range – late first round to undrafted. But I like his body control and experience for his age, and I'd spend a second-round pick on him.