If you're waiting for Anthony Davis to break out, stop.
He already has.
The 2012 No. 1 pick ranks fourth in the NBA in PER and 11th in win shares. He's undeniably successful with a stunningly unique style, one Zach Lowe of Grantland and Rob Mahoney of Point Forward detailed so well recently.
But here's what stood out to me: Davis is averaging 20.8 points per game with an 8.3 turnover percentage.
Turnovers are inevitable, and players who score a lot need the ball in their hands a lot. Therefore, they're more prone to turnovers. This definitely applies to Davis and his rapidly expanding offensive game, but he's bucking the turnover trend.
Scoring at least 20 points per game and turning the ball over on 10 or fewer percent of possessions is rare. For a player Davis' age (21 but qualifying as a 20-year-old this season to Basketball-Reference), it's unheard of.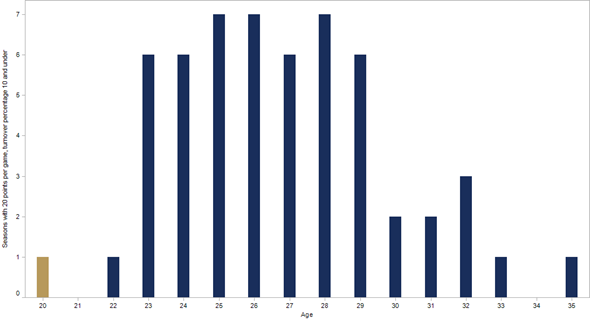 Here's the full list of qualifying players, sorted by age: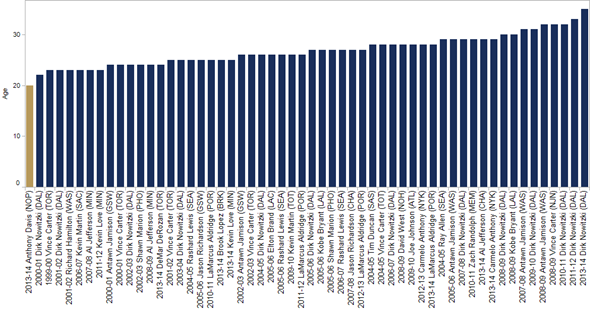 The next-youngest qualifier was 22-year-old Dirk Nowitzki, who's also pushing the other end of the spectrum. He's on pace this season (21.6 points per game, 7.5 turnover percentage) to become the oldest qualifier at 35.
If Davis can follow Nowitzki career path offensively, the second-year Pelican be in for quite the career. And let's not forget Davis has shown more defensive potential than Nowitzki ever did.
Davis is going to be special. I'm certain, because he already is.