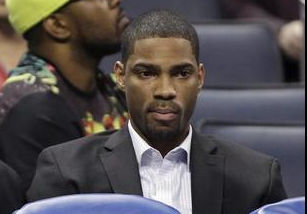 The Bobcats are a playoff team in the East at the moment, but that position is relatively tenuous.
Every game counts toward that goal, obviously, so willingly sitting down one of your rotation players has to have happened for a good reason.
We don't yet know exactly what that reason is, but we do know that Gary Neal was held out of Wednesday night's game against the Wizards for something other than injury.
From Rick Bonnell of the Charlotte Observer:
The Charlotte Bobcats chose not to play recently-acquired shooting guard Gary Neal Wednesday in a road game against the Washington Wizards, saying only this was "an internal team matter."

Neal, who arrived from Milwaukee along with point guard Luke Ridnour at the trade deadline, was coming off his best game as a Bobcat. He made seven of nine shots (including 3-of-3 from 3-point range) for 19 points in Monday's home victory over the Denver Nuggets.

Neal was in uniform for Wednesday's game and sat on the Bobcats' bench, interacting with teammates.  He put up shots in pre-game warmups, so perhaps whatever caused the coaches not to play him was conveyed to him just before tipoff.
Neal has a history of getting into a bit of trouble, most notably in Milwaukee with the team's poorly-chosen franchise player, Larry Sanders. That led to his being traded, and then having less than kind things to say on his way out of town.
Given Neal's presence on the sidelines, this may be a relatively minor infraction — missing shootaround, or something of that nature. He's been an important part of the Bobcats' rotation since arriving, however, averaging 11.9 points in 25.4 minutes per contest, so hopefully whatever caused the team to react this way will only merit a game's worth of discipline.