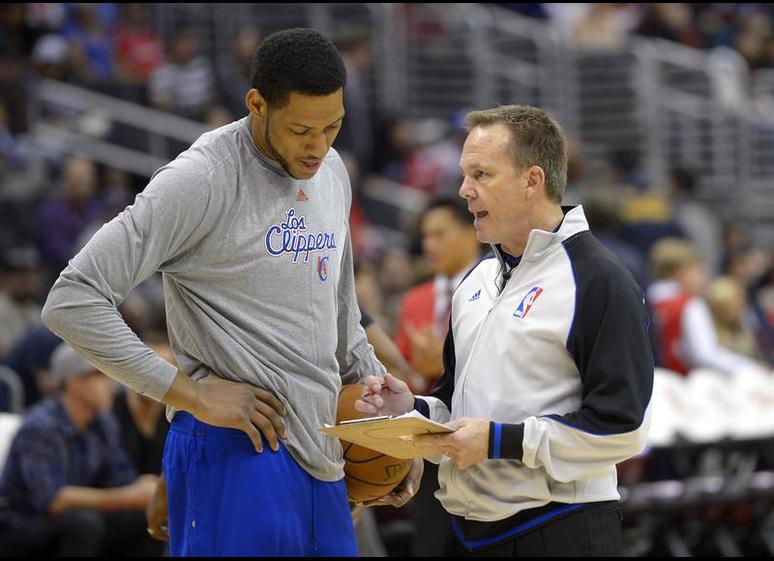 Danny Granger was set to make his debut for the Clippers on Saturday, after signing with L.A. following a trade from the Pacers and a buyout from the Sixers.
But a mistake by Doc Rivers when submitting his lineup inadvertently left Granger off of the game's active roster.
From the Associated Press (via Basketball Insiders):
A day after formally joining the Clippers, the former All-Star planned to be in uniform when Los Angeles hosted the New Orleans Pelicans. Granger went through warmups at Staples Center before being informed he wasn't eligible. …

Rivers said Granger would "ideally" be a starter for the Clippers because of his height and the flexibility to bring Matt Barnes off the bench as an energetic scorer. Rivers also likes Granger's familiarity with most of Los Angeles' defensive concepts, which are similar to the Pacers' ideas.

"The whole key is how quickly we can get him acclimated, how quickly we can figure out what he does well," Rivers said. "And he's still coming back from the injury, so even though he's back, he still needs more time and minutes."
The lineup switch would place Granger in ahead of Barnes, who has earned that role with his play and has started in 19 of his 42 appearances for the Clippers this season.
It remains to be seen, however, what exactly Granger will be able to contribute to a team that was already humming along just fine without him. Granger averaged only 8.3 points in 22.5 minutes per game for Indiana this season off the bench, but perhaps a return to the starting lineup, where he has essentially been a fixture for his entire NBA career before injury, will help him more quickly return to somewhere near his customary level of production.