This may be the most Joakim Noah thing ever — check out the look he shoots rookie Tony Snell when Snell doesn't give it his all in a run-and-bump post basket celebration Friday night.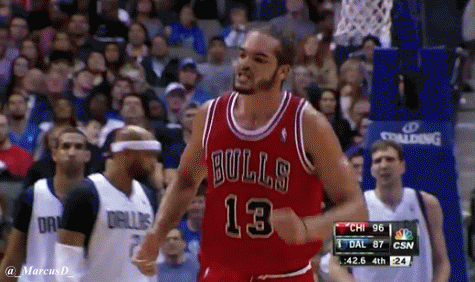 The Bulls had come from behind and were about to pick up a quality win over Dallas on the road and Noah was pumped — because Noah is always pumped.
Snell didn't bring it. Rookies.
Noah tweeted about it later.
Hat tip to reddit's NBA community for that one.