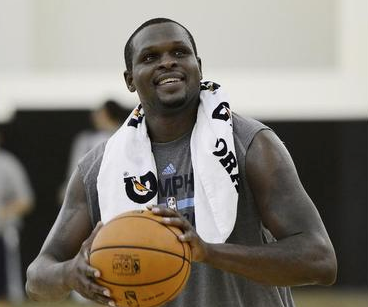 The Grizzlies beat the Hawks 79-76 on Saturday, in a largely ugly and ridiculously low-scoring affair that would only please the most die-hard of the Memphis fan base.
The teams combined for just 24 second-quarter points, and Atlanta managed just 25 total in the second and third quarters combined. But that wasn't the interesting part, or the detail that ultimately made history.
With tonight's 79-76 win over the Hawks, the Memphis Grizzlies become the first team to win a game with only one free throw attempt. #NBA

— NBA.com (@NBAcom) February 9, 2014
That's right. Memphis only shot (and made) one free throw the entire game, but managed to win it nonetheless.
Low free throw attempts are typically not a main ingredient in the recipe for winning NBA basketball. Since the 1985-86 season (via Basketball Reference), only one team has won while attempting two free throws, three teams have won while attempting three free throws, and just nine have won while attempting four free throws.
So congratulations, Grizzlies. I guess.