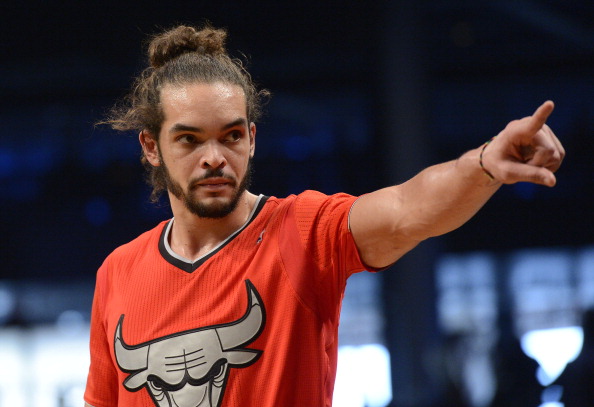 Joakim Noah had managed to avoid the media since the Bulls traded his longtime teammate Luol Deng five days ago, but broke his silence on Saturday after the team got its third straight win since making the deal, this time a 103-97 victory over the Bobcats.
From John Jackson of the Associated Press:
"The trade definitely hurt," Noah said in his first public comments since the deal. "We've got to move on, but I feel confident in this team. We're working really hard.

"A lot of people say this is a business, and all that, but this game is more than a business to me. I put everything I've got into this. Lu was the same way, so it was hard for me to digest. That's just my perspective. Everybody has a different job. I'm not mad at anybody."
Noah obviously took the news hard, and it was perhaps to be expected given the complete buy-in to winning that he and the rest of the Bulls have under head coach Tom Thibodeau.
Deng was in his 10th season in Chicago when the trade went down, and Noah is currently in his seventh. Everything Noah has experienced with the Bulls happened with Deng as his teammate, so it's not a surprise it took him a while to get over the loss.