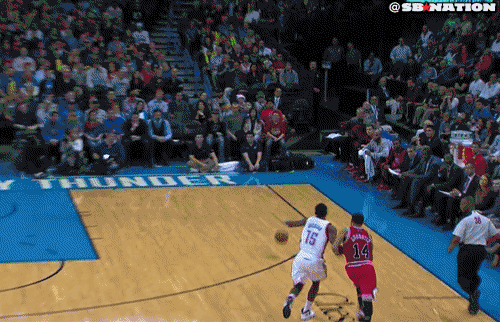 Plenty of NBA players have wanted to knock down a referee.
D.J. Augustin now of the Bulls (he just signed with them in the wake of the Derrick Rose injury) did so Thursday night, albeit unintentionally. Oklahoma City's Reggie Jackson and Augustin were chasing down a loose ball and Jackson went for the soccer play of shielding his man off the ball until it went out of bounds. That caught Augustin off guard and off balance and he went crashing into the legs of referee Mike Smith who was running with them.
It was a clean hit, no flag for clipping. Smith and Augustin finished the game.
Hat tip to SB Nation for the GIF.