Damian Lillard hit a game-winner short jumper to give the Trail Blazers a win over the Pistons on Sunday night.
Of course he did.
Lillard has never missed a 2-point in overtime, shooting 10-for-10 inside the arc in his two-year career.
He's not bad on 3-pointers in the extra period, either, making 5-of-9.
Determining whether players are truly clutch is extremely difficult, because players get so few opportunities in crunch time. But Lillard is doing all he can to prove he excels under pressure.
He has, by a wide margin, the best effective field-goal percentage in overtime since he entered the league (minimum: more than six attempts):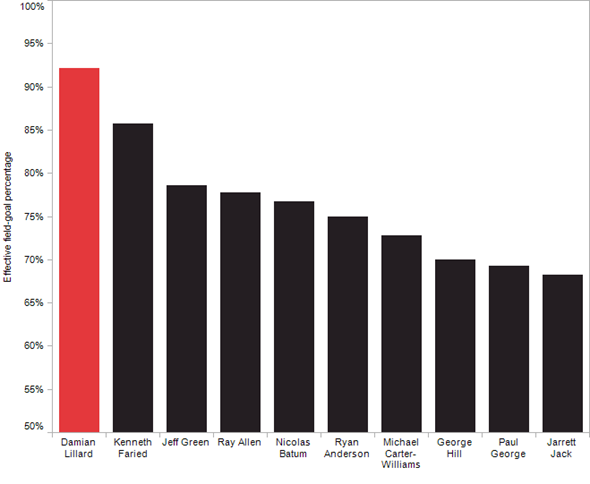 No wonder Portland is 7-1 in overtime games since drafting Lillard.