These photos are just amazing.
The Philippines is a basketball hotbed, a nation passionate about the NBA like few places outside the USA — the NBA sent the Rockets and Pacers there this preseason for a game (remember, Dwight Howard got "Kobe" chants — they know the game).
It's also a place devastated by Typhoon Haiyan — the destruction is stunning. But it can't kill the spirit of the people there.
Or their love of the game, as these children in Tacloban showed. Amid the rubble and the work that lies ahead of them to reconstruct a life, first these youth constructed a backboard and hoop and got to play a little.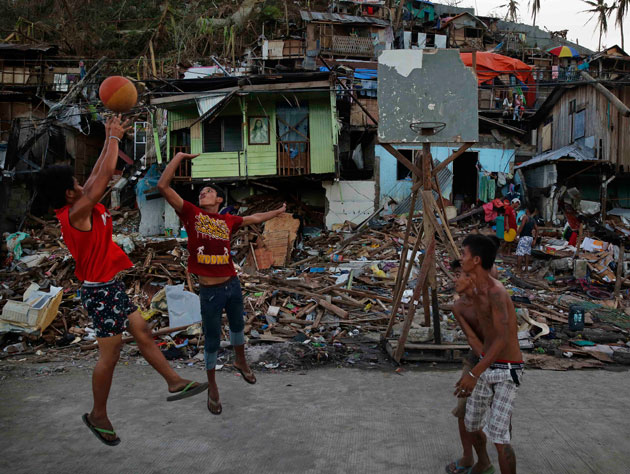 Read the full account of the photojournalist who came across this here. It is a great read.
The NBA and the players union combined to donate $500,000 toward relief efforts and a number of teams have made additional donations.
Hat tip to Dan Devine of Ball Don't Lie for finding this.