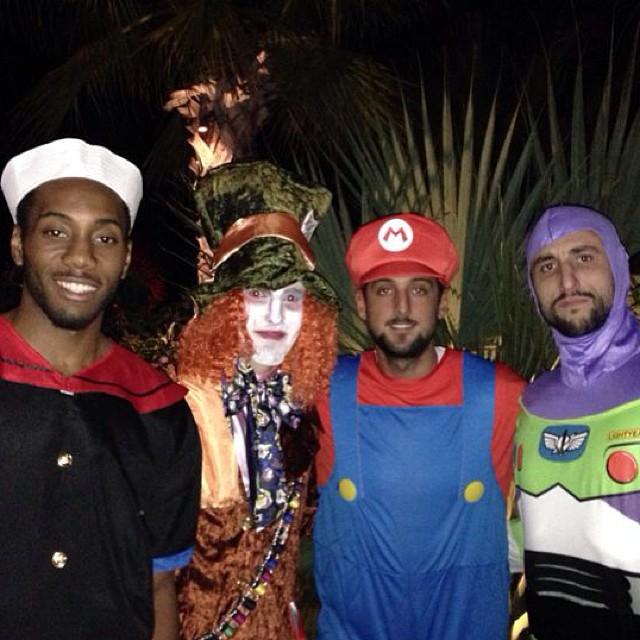 The Spurs threw a Halloween party over the weekend (like everyone seemed to) and the teams newest player Marco Belinelli tweeted out some classic photos.
Manu Ginobili as Buzz Lightyear is the best. I love that. Belinelli makes a pretty good Mario, but it's all about Manu.
Or, how about Tony Parker the pirate (he may have been a buccaneer, there were a lot of those from France in the Caribbean in the late 1600s).