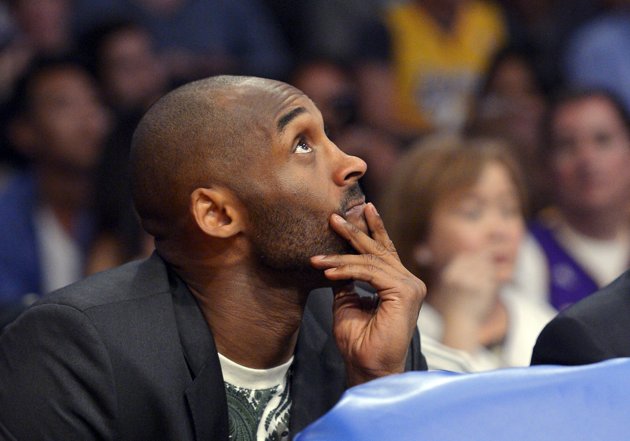 Considering the fact that Kobe Bryant hasn't yet been able to run at full speed, can't yet fully push off of his healing Achilles, and hasn't gone through anything close to a full practice, the news that he won't be back in time for the Lakers' season opener on Tuesday against the Clippers shouldn't exactly come as much of a surprise.
From Dave McMenamin of ESPN Los Angeles:
Kobe Bryant's return date from Achilles surgery is still up in the air, but it will not be the Los Angeles Lakers' regular-season opener Tuesday against the Los Angeles Clippers, according to coach Mike D'Antoni.

"No," D'Antoni said after the Lakers' 111-106 preseason win over the Utah Jazz on Friday to finish out their exhibition schedule 4-4. "My God, I know he's Superman, but my God. He hasn't run yet."
There remains no timetable for Bryant's return, and the question for the Lakers will be just how much they'll be able to keep it together with the players they do have in place until Bryant makes it back.
The Lakers started Steve Nash, Steve Blake, Nick Young, Shawne Williams, and Pau Gasol in their final preseason game against the Jazz on Friday. Nash appeared to be playing at less than 100 percent, with his health likely to remain an ongoing concern.
The only difference come Tuesday might be Chris Kaman in the starting lineup instead of Williams, but he's had an extended bout of gastroenteritis that may not have him fully recovered in time for the first game of the season.