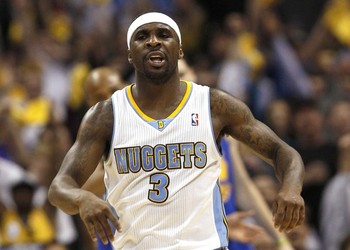 Ty Lawson was arrested on a domestic violence charge back in August, but immediately after the news made the rounds, Lawson essentially proclaimed his innocence.
It's all now officially behind the Nuggets' star point guard, as the prosecutors have dropped the case.
From the Associated Press:
Lisa Pinto, a spokeswoman for 18th Judicial District Attorney's Office, said Tuesday that, "based on our continued investigation and developments after the filing of the cases, we dismissed the cases in the interest of justice."
As we always try to remind at the time we post the initial story, it's important to remember that these are just charges until the case makes it through the legal system — innocent until proven guilty, and all that.
Lawson seemed to believe right away that there was nothing to this one, and thankfully, he was right.