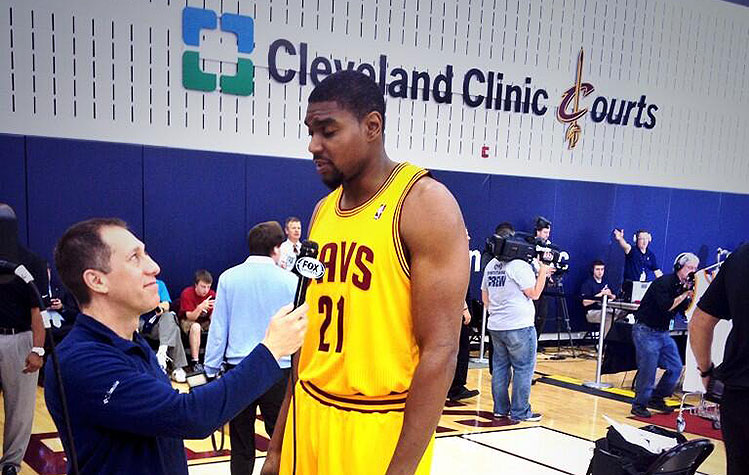 While we may be skeptical about when he plays (and how well he plays if/when he does) there are certainly still good things for our entertainment dollar having Andrew Bynum in the NBA.
Primarily his wild hair choices.
Except he showed up to Cavaliers media day on Monday looking all corporate and normal.
What's next? Keanu Reeves acting well? Carrot Top being funny? Human sacrifice, dogs and cats living together… mass hysteria!