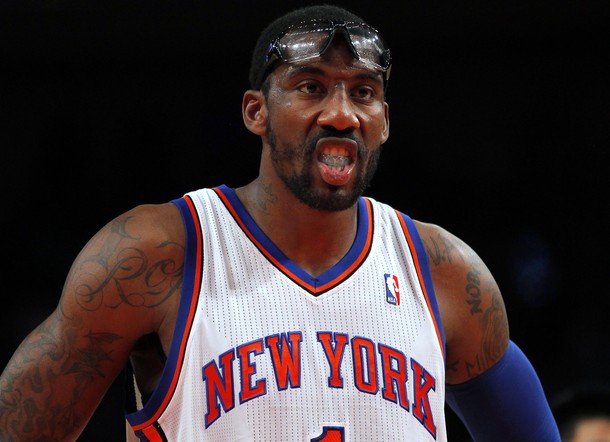 Amar'e Stoudemire appeared in just 29 games for the Knicks a season ago due to undergoing two separate procedures on his knees. It was thought that a summer with minimal basketball activity might have him rested and ready to play a bigger role, but now comes word that Stoudemire had surgery one more time back in July, calling his potential to contribute during the upcoming season into question.
From Frank Isola of the New York Daily News:
According to a Knicks source, Stoudemire had an unreported surgical procedure in July to repair one of his ailing knees. The Knicks open camp on Tuesday and have yet to announce that Stoudemire has had a third knee operation in 12 months. The surgery was described as "clean up" and isn't considered major.

However, the secrecy surrounding Stoudemire's latest health issue could be an indication that the club is not optimistic that they can rely on the veteran power forward.
It's unclear if Stoudemire will be ready to go for the start of training camp on Monday, but the Knicks' media day may shed some additional light on his availability.
If the organization knew that Stoudemire would need this surgery, that could have been a factor which created the urgency to make the deal that brought Andrea Bargnani over from the Raptors.
Stoudemire is on the books for two more seasons at more than $45 million, on a contract that was uninsurable due to his previous injury history. The Knicks offered him a max deal back in 2010 when the Suns would not, on the advice of the Phoenix medical staff which essentially predicted this unfortunate but not-so-surprising turn of events.