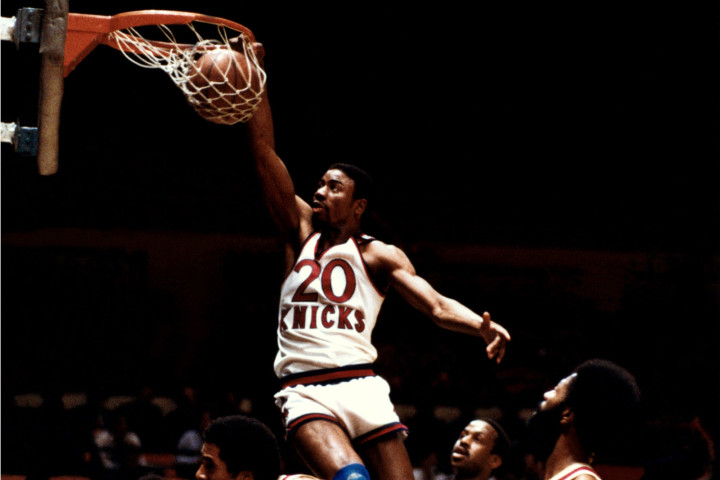 The Knicks may have been a mess by the end of the 1981-82 season, but if the allegations in some FBI documents are to be believed, the team's players that year weren't just bad at winning basketball games — they may have been doing things to lose them on purpose.
From Gary Buiso of the New York Post:
Coked-up Knicks players fixed games as a favor to their drug dealer — who bet big bucks against the anemic New York squad, FBI informants claimed during the 1981-82 season.

The feds probed whether three Knicks, reportedly "heavy users of cocaine," and their supplier, "one of the largest dealers on the East Coast," shaved points, according to FBI documents cited in Brian Tuohy's book, "Larceny Games: Sports Gambling, Game Fixing and the FBI." …

The names of the players and the dealer are redacted in the FBI documents, which The Post authenticated with the federal agency.
There are many more details, of course, including dollar amounts wagered, patterns of betting, and games where the largest amounts wagered covered the point spread on six out of seven occasions.
The Knicks that year were led by Micheal Ray Richardson, who was banned for life from the NBA in 1986 for violating the league's drug policy a third time.
"Hell no!" Richardson, 58 and living in Texas, told The Post when asked about the point-shaving allegations. "We never did anything like that."
The FBI investigation spread beyond just the Knicks and this single season. The probe lasted until 1986, and expanded to include the drug dealer who was reported to have been conspiring with "various professional basketball teams" to shave points.
The case was closed in 1986 without any arrests.
The book that The Post cites as the initial source of the FBI documents was published on Sept. 3, 2013 –which is the reason we're only just now hearing about an investigation that took place more than 30 years ago.