Tracy McGrady is retiring from the NBA, and he went to twitter to thank his fans from the three cities that were the biggest parts of his career — Toronto, Orlando and Houston — with specially made posters.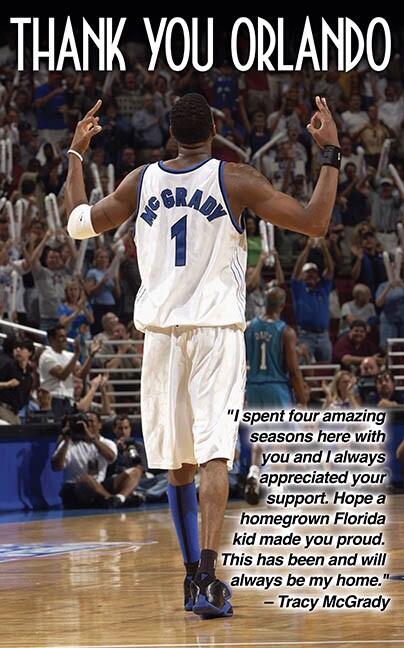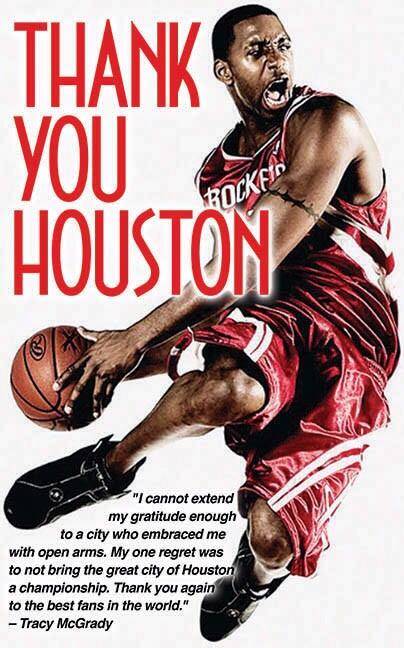 He also thanked the person behind the posters.
Well done, Tracy. That was classy.