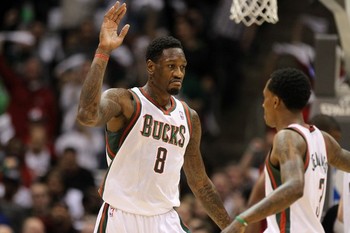 Larry Sanders just signed a four year, $44 million extension with the Milwaukee Bucks, so he can afford to take care of mistakes like these.
Sanders apparently was victimized by a semi-illiterate tattoo artist, who inked the word "recieve" onto one of his arms.
The correct spelling, obviously, is "receive."
That's a shame.
Sanders had a sense of humor about the whole thing, posting the photo to his Instagram account with the comment, "Now just wait on it.."