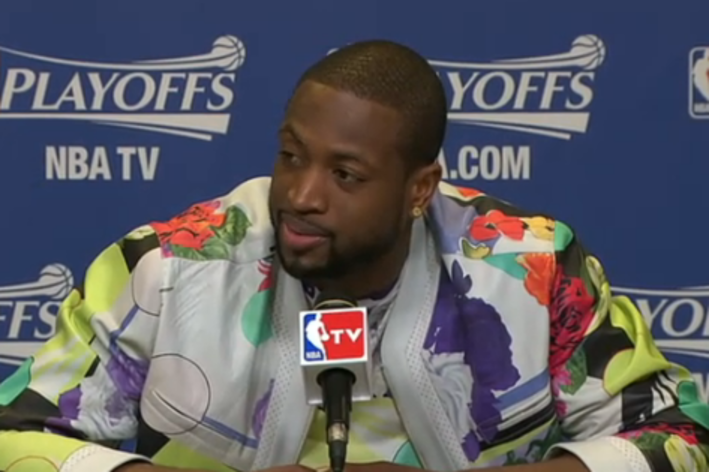 I'm hesitant to criticize other people's fashion because, well, I'm a guy. I don't know what looks good on me. If I see a jacket I like I just turn to my wife and say "Do I want this?" She has first and last say.
But I know what Mrs. PBT would say if I showed her the jacket Dwyane Wade wore to his post-game press conference.
I guess if you're a young multi-millionaire who is dating Gabrielle Union, and your team just won by 37 points, you can get away with clothing choices I cannot. Or really, nobody else can. Or should.
For once I agree with Charles Barkley on something. On Inside the NBA after the game Barkley said:
"Come on, America, y'all can't like this jacket!"
Exactly.
Looks good on you though.