In what has become a favorite holiday tradition for sneakerheads, Nike unveiled the colorways for the shoes that LeBron James, Kobe Bryant, and Kevin Durant will be wearing on Christmas Day.
There's a story behind the choices for each. From the official release:
KOBE 8 SYSTEM
"In keeping with the snake-inspired design of Kobe Bryant's latest signature shoe, the KOBE 8 SYSTEM draws inspiration from the rhinoceros viper. The perfect snake skin for a holiday colorway, its bright red and yellow scales mimic a Christmas tree garland – but don't get too close."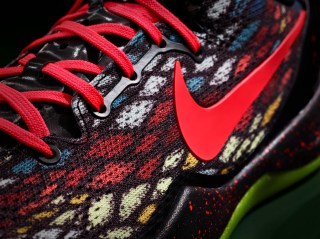 LEBRON X
"Furthering the diamond inspiration of the LEBRON X, the design team unearths the rarest of diamond colors, red, to serve as the creative muse for this colorway. Highlighted by a sun-washed green, the shoe also features a metallic-like reflection on the vibrant red upper."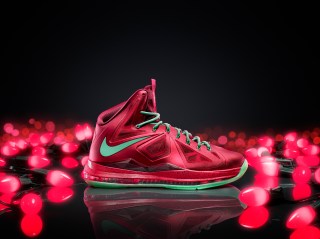 KD V
"As a kid, Kevin Durant recalls getting a video game system one Christmas. Inspired by video game graphics, Nike designers created the upper design, sockliner graphic and tongue tab logo for Durant's special Christmas Day shoe."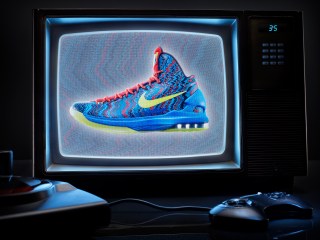 These will drop at selected retailers on December 26. Let us know your favorite and if you plan on copping any of these in the comments.