During the often otherwise almost unwatchable Team USA demolition of Nigeria on Thursday, this happened:
James Harden got crossed. Broken ankles. Call it whatever you want.
Except Harden wouldn't call it that at all. Trey Kirby of The Basketball Jones monitors players twitter accounts (so you don't have to) and he found this exchange between Harden and the Knicks J.R. Smith.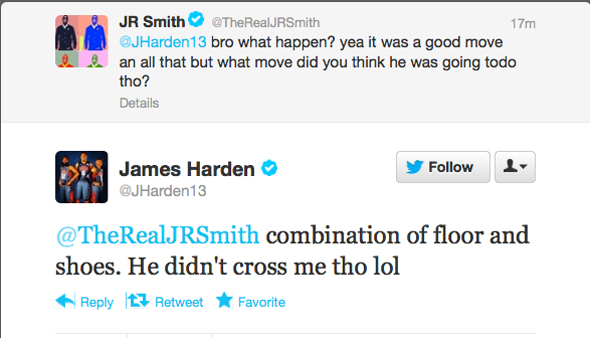 Um, okay, James. Look, I'll grant Harden that he slipped a little, but he slipped because he got crossed.
Watch the video. Decide for yourself.
I think you know my vote.