These are so much better than those little candy hearts with the sayings on them… oh, who are we kidding, nothing is better than those little candies. Those rock.
But these are close.
Friday night, the last Memphis Grizzlies home game before Valentine's Day (it's Tuesday, go out and buy your woman something before then, you still have time) so they passed out these cards to everyone as a gift.
Brilliant.
Hat tip to Ball Don't Lie and Chris Vernon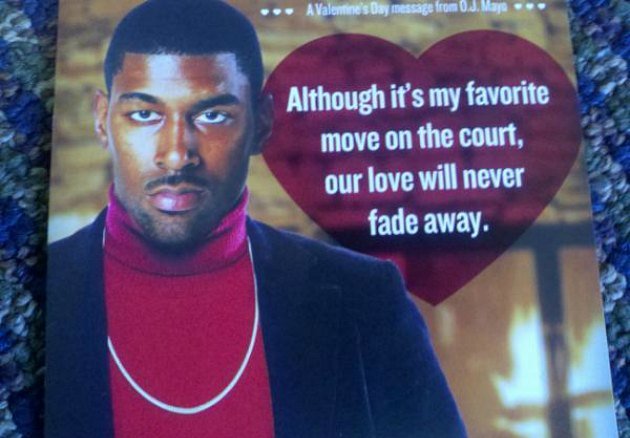 .