Knicks blog Posting and Toasting shared this  Knicks video, another in a series called kid reporters. The Knicks haven't made it embeddable, which is a shame, because it's pretty much amazing all the way through. So go click that link and come back.
I want to call your attention to the part where they discuss what the different players are afraid of. Because Carmelo Anthony, NBA All-Star, who appeared in a video called "Stop Snitchin'," who faces down game winning situations like they're nothing, says he's afraid of cats. Yes. Cats. Posting and Toasting had some thoughts on the situation:
– But yo, I really want to know why Melo's scared of cats (and specifically "alley cats"). I, like Jaylah, was baffled to hear that. Did he have a bad experience with a cat? Cats are creepy and gross, but I haven't met too many people who are genuinely frightened by them.
via Carmelo Anthony is afraid of cats. – Posting and Toasting.
Cats are definitely creepy. I think we can all agree on that, even if you like them. They just kind of stare at you. They're largely emotionless beyond angry, frustrated, or smug. They consider themselves superior to humans and every other entity. (I own a cat, for what it's worth, though it was a tag-along when I got married). But scary?
Does LaLa Vasquez own a cat? She owns dogs, I found out.
I know, this is the stupidest blog post you've ever read, and you read a lot of blogs. I just love the idea of an opposing team holding up giant cat heads behind the basket, or an entire arena wearing cat masks during a big game against the Knicks.
See because first Melo was all: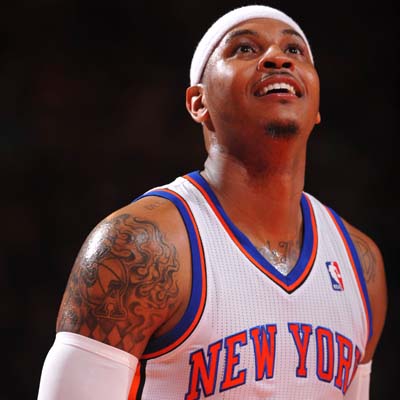 But then: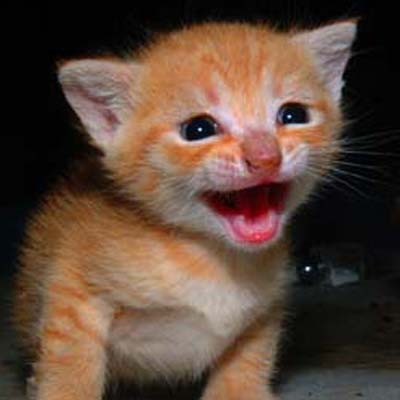 And then he was like:
Meow!