Pictures of the Christmas Day special edition kicks that will be worn by Kobe Bryant, LeBron James, Kevin Durant, and Amar'e Stoudemire have trickled in over the past couple of weeks, but with the holiday almost upon us, Nike has made the release of the shoes official. So, we've gathered some photos of them all in one place for your viewing pleasure.
Bryant will be wearing the Nike Zoom Kobe VII System (Attack Fast), which the company describes as "a purple and lime green version with special graphics representing the speed of the leopard with red laces."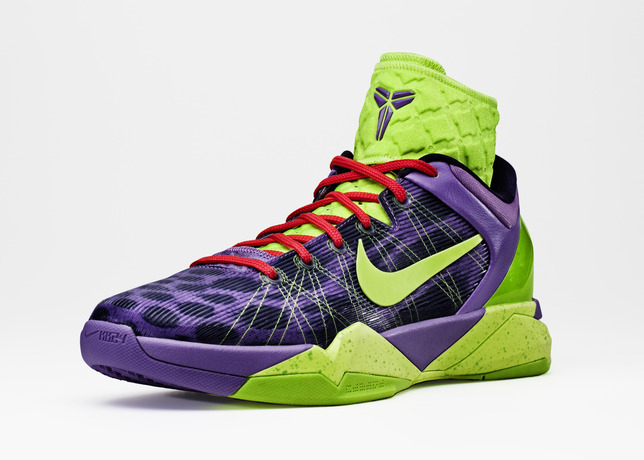 James won't be testing the boundaries of fashion quite as much, and will simply sport an all-red colorway of the LeBron 9s — with green laces, naturally.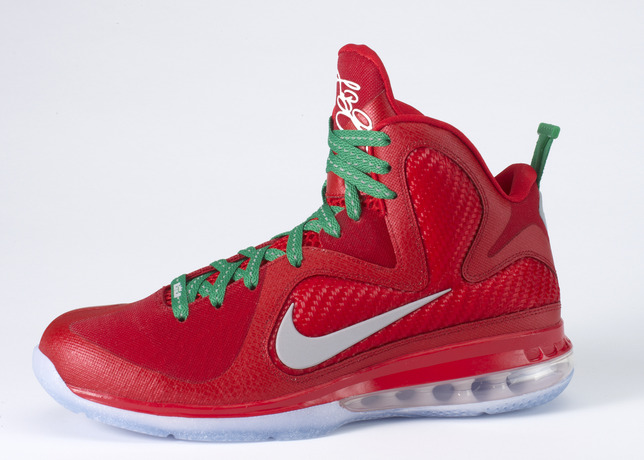 Amar'e Stoudemire is going with a similarly traditional Christmas theme on his Air Max Sweep Through, but is using green as the primary color instead of the red.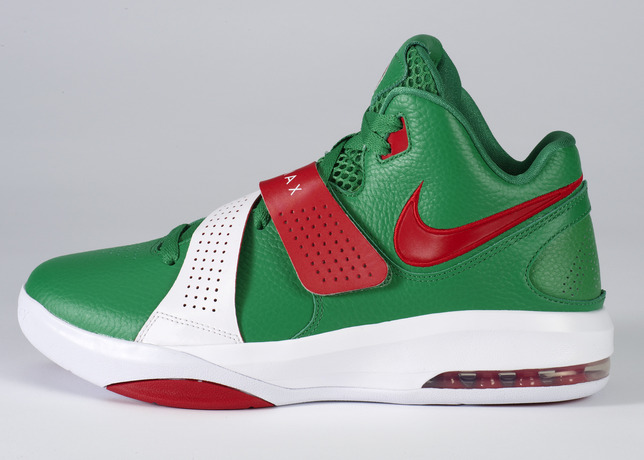 Finally, we have Kevin Durant's choice for opening night, a copper-toned edition of his Nike Zoom KD IVs, which take their inspiration from old-school copper cookie cutters.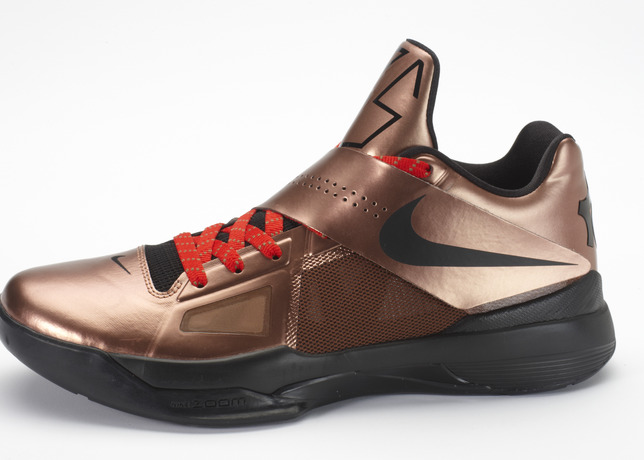 Availability for these shouldn't be too limited, but just in case, make sure not to go insane trying to cop a pair, OK?
[via Nike, Inc.]