Last Friday, David Stern — acting as some amalgam of both owner of the New Orleans Hornets and commissioner of the NBA — put the kibosh on a trade that would've sent Chris Paul to the Lakers, brought Luis Scola, Kevin Martin, and Lamar Odom to the Hornets, and shipped Pau Gasol to the Rockets. Those players would have significantly altered the futures of all three franchises involved in the deal, but thanks to Stern's controversial decision, things have developed along a different timeline.
The ripple effects of Stern's veto have been incredibly far-reaching, and upset the delicate balance of an already furious free agency period. Behold: an attempt to capture the 10-team, 28-player insanity that has resulted from Stern's decision to block the Chris Paul blockbuster: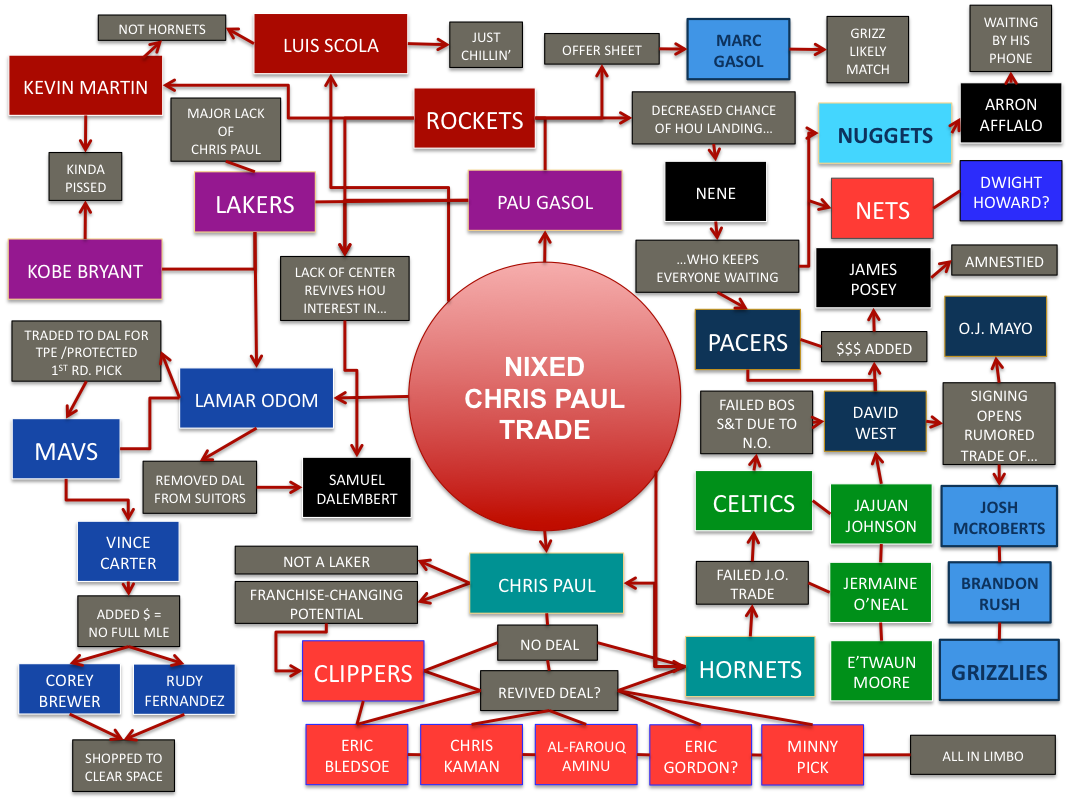 Chart made by Rob Mahoney.
See a full-size version of the image here.