I think a lot of us thought when Ron Artest announced he was changing his name to Metta World Peace that he was kidding. I mean, no one would actually do that, right? Another crazy Ron Artest thing, like playing in Britain, or being a rapper.
Nope.
From the Lakers' official Twitter feed at practice today: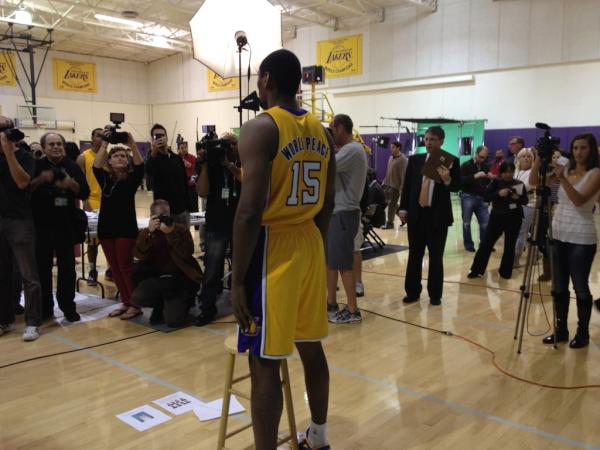 So it's real.
It's like a unicorn showed up on the Lakers' court.