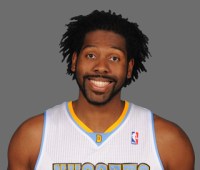 From ESPN.com's Chris Broussard:
NJ will pursue free agents Nene & Tyson Chandler in hopes of landing 1. Could use either as trade bait to land Howard or players around him.
Seeing as to how center Brook Lopez is one of New Jersey's core players, this report is a bit baffling. Nene is the best offensive center on the market, and Chandler is the best defensive center in the market, but if the Nets are looking to stockpile assets for a Howard trade, I'm not sure why they'd want their best two trade chips to play the same position.
The argument could be made that Nene is capable of sliding to the 4, but he's much more effective as a pivot man. Basically, I'm confused here, but after the Nets managed to turn Devin Harris and Derrick Favors in Deron Williams last season, I'm going to give their front office the benefit of the doubt for a little while in all matters not related to Travis Outlaw.