A source familiar with the situation confirmed Sunday to the Sun Sentinel that veteran center Eddy Curry has been working with the Miami Heat in recent days, as the Heat look at free-agent options.
via Miami Heat: Pat Riley taking a look at veteran NBA free-agent center Eddy Curry – South Florida Sun-Sentinel.com.
I'm tempted to just leave that as the entire post, followed by simply this: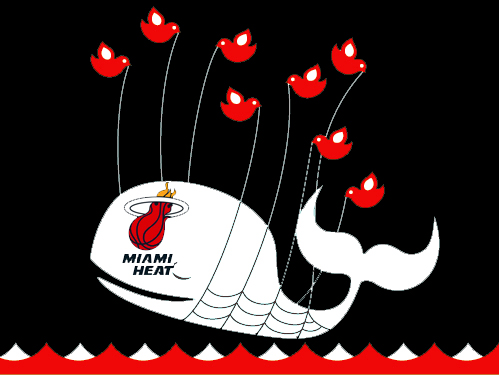 But in the interest of being fair, let's examine if they actually do make this move. Coach Erik Spoelstra abandoned all of his veteran centers down the stretch in the playoffs, going for speed all the time with Jamal Magloire playing to begin the Chicago series until Udonis Haslem could get his feet under himself. Then it was just Anthony and Haslem, with the other centers not seeing a single minute of playing time. Those two players look to feature even more prominently next season. So this is a relatively harmless move to bring him in for a workout, or even to sign him.
Curry won't get paid more than the minimum, so it's not a huge financial investment. It likely won't be a guaranteed deal so the Heat will have options. And if Curry does show up in shape and he does maintain it, and he can contribute in any notable way, that's a big deal for a team that needs a legit center with Joel Anthony crafty but not dominant.
At the same time… it's Eddy Curry. You're opening yourselves up to the whole Eddy Curry experience. And while at this point nothing the media or anything anyone says will affect the Heat more than they're likely to be bothered by what goes on now, there's still another thing for there to be noise about. It's the most costly move you can make, and you have to wonder if they wouldn't be better off saving the money they would conceptually pay Curry and attempt to sign an undrafted rookie, a rookie drafted and cut in camp, or a foreign prospect, rather than try and shoehorn in another "veteran."