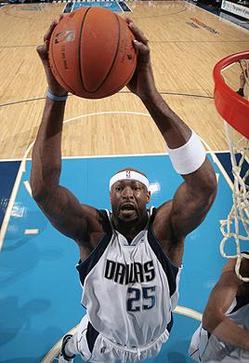 Let's be honest, we got annoyed with the LeBron James decision process that seemed to drag on and on, but at least there was a franchise-shaping decision coming at the end of it.
The Erick Dampier decision-making process? It just drags on and on.
Dampier will meet this week with Chicago and Phoenix, according to Marc Stein of ESPN. Both teams make a little sense as squads that could use some some size off the bench at an affordable price. But a few other previous options seemed to make sense and here we are, with nothing done and Dampier saying he is in no rush.
To recap (as if you have not read this 482 times the last couple months), Dampier had a $13 million contract that could be waived for this year. Dallas used it as a trading chip and sent him to Charlotte for Tyson Chandler, then Michael Jordan waived Dampier to get under the luxury tax line.
Miami came in and seemed logical — Dampier is not a great center but he is more well rounded than anyone they've got — but they pulled out. The Bucks went another direction. Everyone has. So Dampier is still out there. And we are still writing about him.