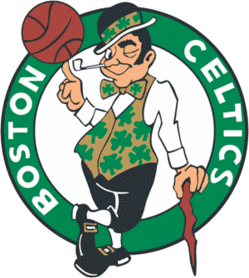 Tony Gaffney was on the roster for Boston at the end of last season and through the playoffs, but he couldn't stick this year.
Over the weekend Gaffney was let go by the Celtics and landed a spot playing professionally in Turkey. Which looked beautiful in the shots from the FIBA World Championship, even if it was not Gaffney's first choice it shouldn't be bad.
That likely means Von Wafer is going to make the team.
And Celtics fans could see a lot of him early on — Wafer could get some run while DeLonte West serves his 10-game suspension. Wafer is a gunner, which means fans will like him more than they should and coaches will struggle to keep him within the system. So far in camp though, that hasn't been the problem with Wafer in camp, Doc Rivers told ESPN Boston.
"He hasn't made a shot in camp yet, but he's a great shooter, he is. I think he's learning from us. Every time he misses, he looks over. I tell him, 'I don't care, it was a good shot.' I want him to keep shooting."
Wafer will make shots. It's just some of the ones he takes that will make Celtics fans cringe the more they see of him. But it looks like for now he is going to be their man.