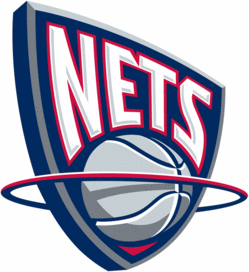 When you lose 70 games in a season, everyone should get some blame. Players, coaches, front office, owner, equipment manager, everyone except the guy running the good imported beer concession. Never blame the guy selling beer.
In the last few days, Nets CEO Brett Yormark — a guy retained in the Mikhail Prokhorov power structure despite getting in a yelling match with a fan last season — and former Nets GM Rod Thorn got in a blame game.
The New York Post's Peter Vecsey got Thorn to admit on the record that he was no big fan of Yormark, but that was not why he left. (Yes, Vecsey used actual quotes not just anonymous sources, that was the biggest news in the story.)
"I don't deny my dislike for the guy," Thorn admitted last Friday when asked by phone about their contentious relationship. "But he's not the reason I left…

"I'd decided to retire long before the sale. Personal things happened over the last two years that made me realize it was time to go."
Thorn is now the general manager for the Philadelphia 76ers.
On Sunday, Yormark threw Thorn under the bus in the Bergen Record.
"For the last couple of months I've been clearly focused on working with [general manager Billy King] and Avery on getting this franchise back to a best-in-class status," Yormark said Sunday evening. "Obviously there's a lot of work to be done after Rod's 12-70 season, both on and off the court."
Of course, Yormark tried to fix that by brining John Calipari back to the NBA… that would have been a mistake. Big mistake. Calipari can recruit and has a nice college offensive system, but we have seen the NBA show before and you can't recruit in the NBA (unless you are Pat Riley).
Yormark gets some blame. Thorn maybe gets more blame — he did a bad job building the Net roster by doing things like holding on to Vince Carter too long. The Nets bad roster last season was largely on him.
But the real problem is that when the front office key players can't get along you are doomed. They don't have to be best buds and have weekend family barbecues together, but they have to work well together. If not, well, you get the Nets.