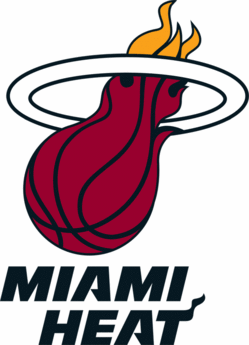 Here is the only thing that really matters from the Miami Heat's televised (NBATV) intersquad scrimmage Friday night: 225 service men and women got to watch some big stars up close and for free.
Nothing else really can be counted on to translate into the regular season. The game was full of sloppy at times. But a few quick thoughts.
* The Heat want to run. They pushed the ball and tried to get transition or early-in-the-clock buckets consistently.
* In the halfcourt there was flashes of great ball and player movement. If that carries over to the season the Heat will be better on offense than we thought. Which is scary.
* LeBron James is that good. People got down on him after the Cavalier were eliminated from the playoffs last season, and after the summer of PR mistakes. But watching him even in a loose scrimmage you're reminded what a freak of nature the man is on the court.