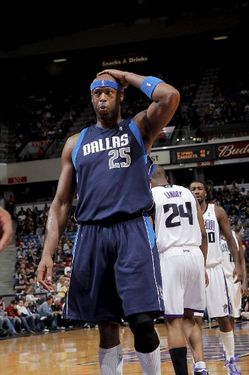 The Miami Heat said no. The Milwaukee Bucks signed someone else. There has been no deal with the Houston Rockets.
Erick Dampier is a man without a team. Which is a little odd — as a minimum-salary backup center he should be a good fit, but teams are not jumping on board. For whatever reason.
Thursday Dampier stopped in on the Toronto Raptors and met with them during training camp, although no deal was reached, according to The Fan 590 Radio in Toronto.
It's not an easy fit, the Raptors already have 15 guys under contract. They'd have to buy somebody out to get Dampier. That may or may not happen.
Dampier may have visits with another team. But right now he remains a man without a team.