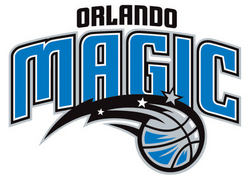 After his junior year of high school, Daniel Orton had major reconstructive knee surgery. He didn't play his senior year. He was limited in his one year at Kentucky by the knee, but the Orlando Magic drafted him at the end of the first year on promise.
The knee is still not right. Orton is now going to miss all of training camp strengthening and rehabbing his knee, according to FanHouse.
"He probably should not have played (at Kentucky), and should have spent the time rehabbing," said Magic general manager Otis Smith, who decided to draft him. "And had we known the depth of his problem, he probably shouldn't have played this summer.'

"I have a good future in this league, but I never did the right amount of, or the correct, rehab, after my surgery," he said. "I knew I wasn't getting any lift in my knees, but I never quite understood why. All I need now is to strengthen this, and I'll be back on the court."
The Magic don't need him right now — Dwight Howard and Marcin Gortat will get the minutes, with Malik Allen behind them. Orton is a project. That needs to start with him healthy so there are no more setbacks, then you can start the real work.