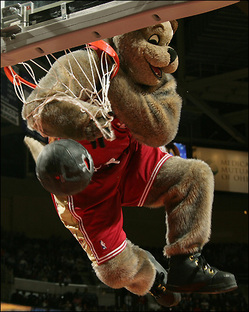 What legal system overburdened with frivolous lawsuits are you talking about?
From Courthouse News (via Ben Maller):
A man sued the Cleveland Cavaliers and the Quicken Loans Arena to discover the identity of the NBA team's mascot, Moondog, who allegedly struck his arm to make him drop a sign, rupturing a tendon in the process, in Cuyahoga County Court.
The Cavaliers legal response to this suit was written in Comic Sans.
Maybe as part of this lawsuit we can find out why the Cleveland Cavaliers have a dog mascot. Named Moondog. Just curious.