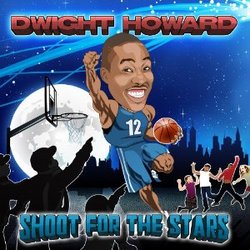 You know how you've always wanted to explain to your young son or daughter the joy of hearing "Whoomp There It Is" through the arena sound system during the timeout of an NBA game?
No? Then what about "Let's Get It Started?" "U Can't Touch This?"
Now Dwight Howard has come to your rescue. He has a new album hitting stores next month called Shoot for the Stars and… well, here is the official explanation:
The album features him singing kid-friendly versions of arena staples. Helping Howard out are kids from the NBA Cares Read to Achieve program. Dwight, the NBA and the Orlando Magic will be helping promote the release all season long, particularly when Dwight is playing at home in Orlando (over 18,000 fans a night) and on the road.
Howard and friends will butcher all your favorites like "Shout" and "Day-O."
The good news, some of the profits go to benefit the BETA Center, the Orland organization whose mission is to provide children and parents with the knowledge and support needed for strong and healthy families.
Every-body-clap-yo-hands….