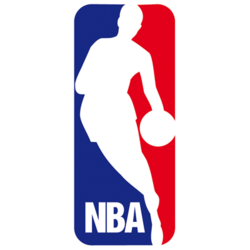 Add a check to the players' side of the column in the ongoing Collective Bargaining Agreement negotiations…
NBA season ticket sales are well up over a year ago and that could mean $100 million more in revenue for the league, according to the South Florida Business Journal.
Through Sept. 22, NBA teams had sold more than 50,000 new full-season tickets, a 40 percent increase from the same date last year. With the yield to the league from season-ticket sales for this year being about the same as what the league posted last year, that means revenue to the league because of the new sales is up about 40 percent, as well.

Overall, the NBA expects $1 billion in gate revenue, with about 75 percent of the gate coming from the sale of season tickets. The league's season-ticket renewal rate is more than 80 percent, up from 75 percent last year.
This comes after an NBA finals with the highest television ratings since Michael Jordan hung up his Jordans. It comes at a time when the Miami Heat's big three has attracted more public and media attention than any preseason ever has. There are 150 media members camped out in the Florida panhandle taking a bus to interview Heat players for 30 minutes a day. ESPN is doing a live remote.
As Ken Berger noted at CBS, the NBA is generating a lot more interest this year than in a long time — from the Lakers to the Bulls to the Heat. There is a spark again in New York. These are the biggest markets seeing a new energy. That translates into dollars.
The national economic recovery may be sputtering, but the business of the NBA is booming.
Remember the NBA owners submitted their first proposal for a new CBA last All-Star Game, amid talks of $400 million losses. Why? Because they wanted to negotiate in that economy, the really depressed one. The Players Association wants to negotiate in this one, with revenue up and the finances of the game looking healthier.
This is all just more fuel for the Players Association. And frankly, that probably moves us closer to a lockout.