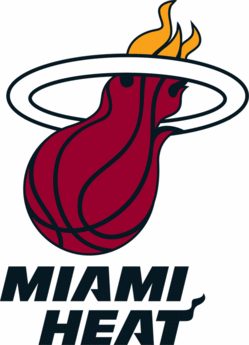 There was no discussion of it and it is probably nothing, but you had to notice — LeBron James had an ice pack on his right elbow, the one that gave him problems though the playoffs, after the Heat's first day of practice Tuesday.
What should we read into that? Not much. NBA teams go through more ice at the end of a practice than Matsumoto Shave Ice does on a hot day. Everybody gets everything wrapped in ice. Still, something to watch going forward.
Aside that, the reports from our man Ira Winderman from the South Florida Sun Sentinel and Michael Wallace of the Miami Herald are of a pretty intense first practice. A lot of pent up energy to be burned off. As Winderman quoted Bosh saying:
"Everything is going to be intense the first day. It's sustaining that intensity."
Wallace added "LeBron's 4-man team of Pat Beverley, Joel Anthony and James Jones dominated last stretch of work."
Aside that, media didn't get to see much of real interest. Nor will they all week — that was the reason the Heat took off to Eglin Air Force Base near Pensacola in the first place. To get the Heat to bond away from prying eyes for a week.
So, we'll keep prying and brining you updates. Because we care.