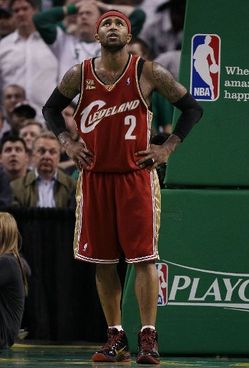 It has just not been Mo Williams best summer.
On top of all the drama around the Cavaliers comes this news: Williams injured his groin in workouts Friday and will be slowed for a couple of weeks, according to the Associated Press.
He's already had an MRI and there is no tear, this is just a groin pull, according to the team. However, those can be lingering so the Cavs are going to give him a lot of rest the first few weeks of camp, until it heals.
Williams has just had a rough summer, tweeting Monday that this has been the worst time of his life due to family and team issues. He clearly was frustrated with how the LeBron James decision went down this summer.
Williams will have a much larger, more playmaking role on the Cavaliers this year. Once he gets healthy.