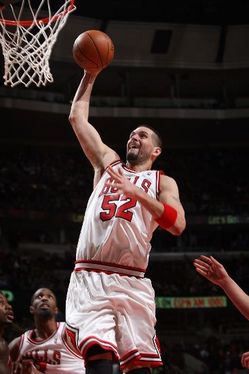 Veterans will do anything to get out of training camp…
Okay, that is not what happened here, although it is the result. Brad Miller suffered a sprained ankle during workouts and will be out for a few weeks, missing the start of Rockets training camp, according to at tweet from Jason Friedman of Rockets.com.
It's not a huge loss, Miller is a veteran who can fit in quickly enough upon his return. He should have gotten plenty of work in by the start of the season.
But it is a reminder that things in the Rockets front court — with Yao Ming backed up by the older Miller — is something to watch. And for Houston fans to be concerned about. The Rockets need both med to stay healthy for any real chance. You can see why they went after Erick Dampier, but that didn't work out.