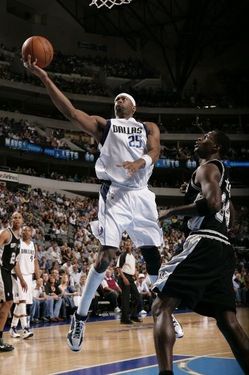 Today Erick Dampier had meetings and a workout with the Miami Heat, but it may be more than that.
Ira Winderman of the Sun Sentinel (and of this site) sent out these tweets:
Erick Dampier believed to have an afternoon workout scheduled with Heat, possibly as precursor to a potential signing.

Erick Dampier actually has gone through meet-and-greet process, and it now appears as if his signing is imminent, if not already done.
If true, the Heat have just made themselves a lot better.
Dampier is really a good fit for that team. First off, he can defend the rim well and is a big body to put on the Dwight Howards of the world. The Heat's best rim defender now is 6'9″ Joel Anthony, who plays hard but is not a true five. Also on the defensive end, Dampier is a good rebounder.
Second, Dampier does not require a lot of offensive touches, but the ones he does get he uses efficiently. You don't want to run your offense through the guy (especially with the Heat's firepower) but if he has a mismatch and you drop the ball into him he will be smart about it.
Last season Dampier had a usage rate of just 11.4 (or about 1 in 10 of his team's shots when he was on the floor) but he shot 62.4 percent on those. He has shot better than 60 percent for four straight years.
Pat Riley convinced another good player to come and play for the minimum. He is a witch.